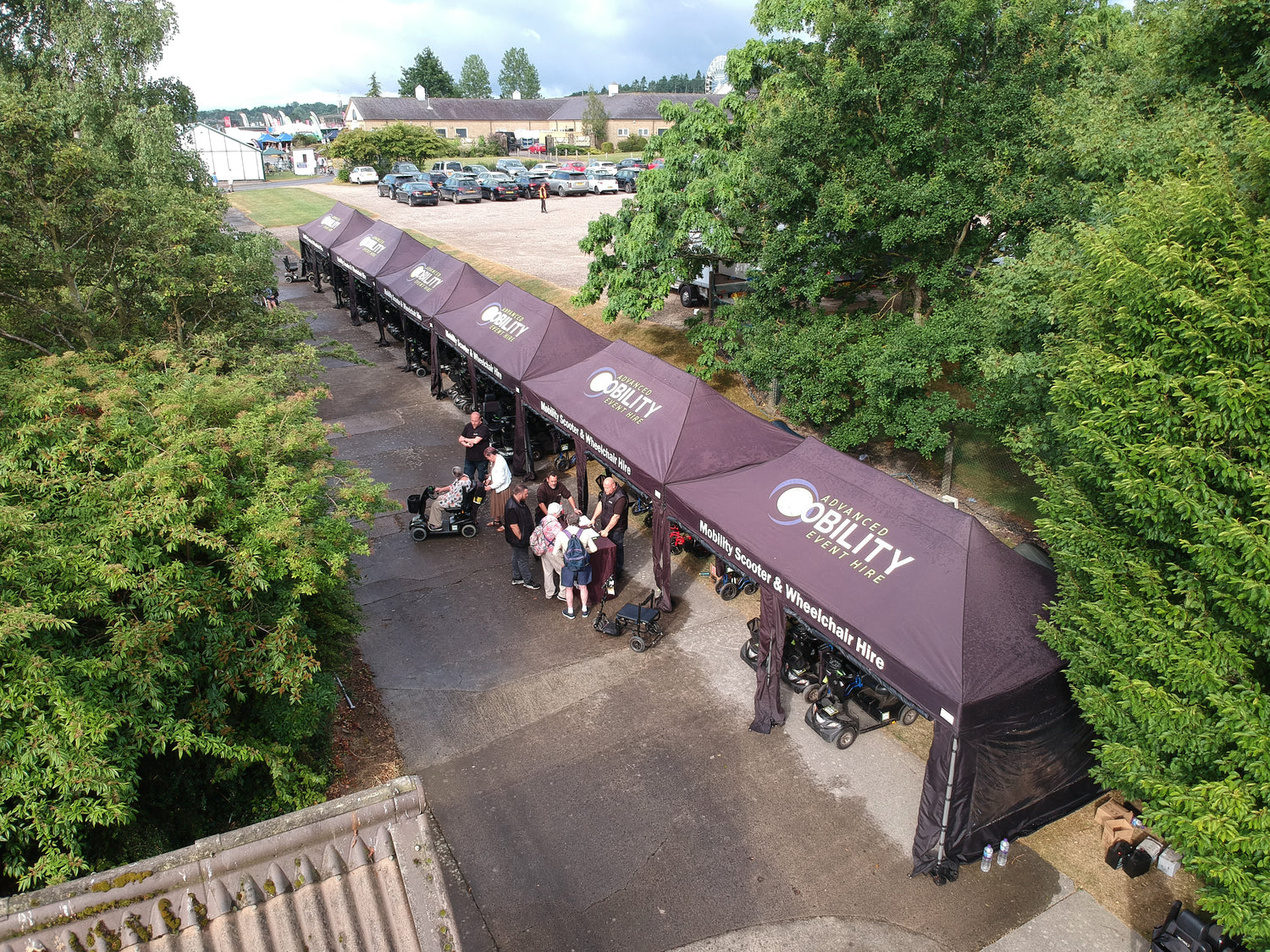 Hire Us For Your Event
Advanced Mobility Event Hire can offer pavement, road, and all-terrain vehicles. Suitable for any type of showgrounds including unkempt fields.
Further to increased demand we have expanded our fleet this year to over 400 scooters and 100 wheelchairs. With several arctic trailers & trucks, we are able to attend multiple events at any one time.
Call The Team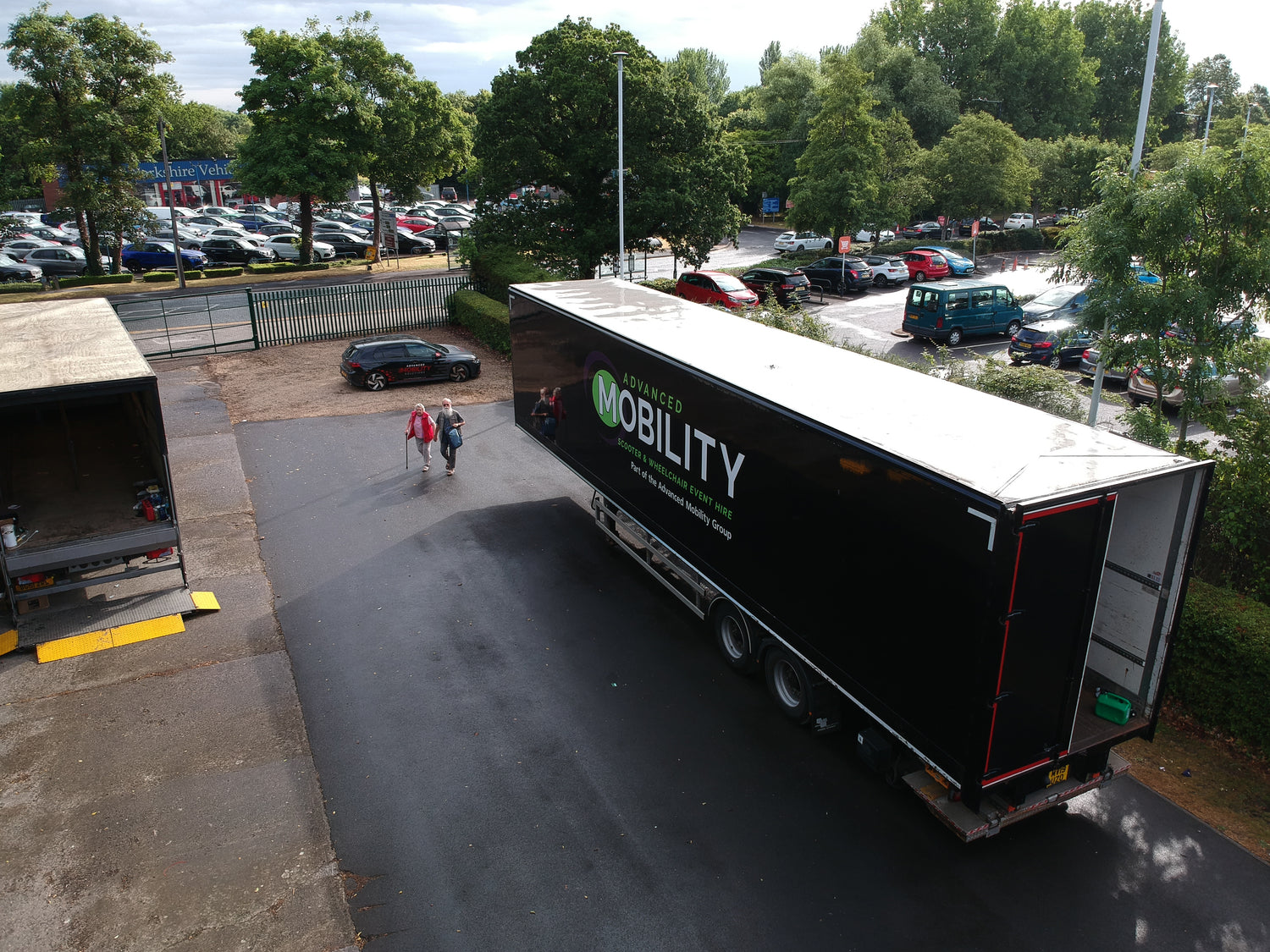 There are over 10 million disabled people in the UK, and many thousands more are elderly and suffer from impaired mobility, restricting their quality of life. Many families are directly or indirectly affected by disability alone. We anticipate over 7000 bookings in 2023, supporting people with disabilites and allowing them to enjoy events all over the UK.
Enquire Now